Celebrating 10 Years!
From world's acclaimed Digital to Analog converters and popular EDID solutions to HDR toolbox, HDCP converter and UHD scaler, the last 10 years have truly been amazing.
We are feeling an incredible gratitude for our community of supporters and customers  – you all filled our lifes with unbelievable energy and momentum to drive us forward.
Today, we are proud to start a new decade by releasing a milestone in turning furiously innovative ideas into reality. Discover our gift for our 10th Anniversary: Vertex, tailored for AV purists.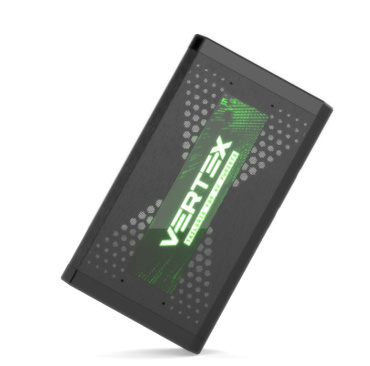 Vertex Highlights
Connect any Full HD equipment in any UHD Premium setup at their best capabilities, guaranteed!
Always have your setup performance at sight and under control via embedded OLED, On-Screen-Display, InfraRed, RS232, Windows GUI and optionally Android or iOS APP with GoBlue.
Support all HDMI Audio formats, all HDMI Video resolutions, all HDCP revisions and all HDR formats in existence today.
Scale, convert, replace, disable, inform, modify for workflow, calibration or pleasure. In various fields such as 4K, HLG, ALLM, LLDV, VSIF, HDR10+, DV, EDID, AVI, CST1, SMTPE, RS232

Optimal HDR Modes
Vertex is pioneer in the AV industry by supporting any HDR modes such as HDR10, HDR10+, DV, LLDV and HLG, It is setting the standards and trends for the rest to follow.

FHD and UHD Premium
Accept any 1080p or 2160p source or sink equipment from any HDCP or HDMI revisions and make them play together perfectly.
Vertex have confirmed and tested playback of 8K source material.

Information is All-Around
With Vertex, setup info is everywhere, either on-stream via OSD, at the palm of your hands via smartphone/tablet APP (GoBlue required), on your Windows PC or directly on the unit's OLED display.